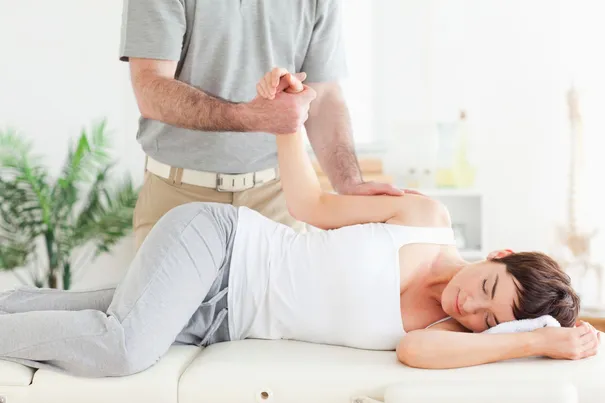 When you think of chiropractors, you might think of so-called back doctors. While many chiropractors offer care outside of the back, much of their work does focus on the spine. Chiropractic adjustments, in particular, have long been a mainstay of chiropractic care. If you're looking for a chiropractor who can expertly perform chiropractic adjustments in Rochester or Washington, MI, contact Purdy Chiropractic. Our team of chiropractors can help with a variety of conditions.

How Chiropractic Adjustments Work
Oftentimes, the spine becomes incorrectly aligned. A slip and fall or car accident might knock it out of proper alignment, for example. When this happens, the misalignment can cause dysfunction throughout the body. If the spine in your lower back is incorrectly aligned, it could produce tension throughout your back, which in turn could pull on the muscles in your neck. This, in turn, could tighten the connective tissues around your skull, creating tension headaches.
These tension headaches may be the focus of your pain. However, the problem in the above scenario is originating with your spine. A chiropractor can perform chiropractic adjustments to straighten out your spine. This will reduce tightness throughout your body, eventually providing relief for your headaches.
As such, chiropractic adjustments are a mainstay of chiropractic care because they may resolve the underlying issues that are causing pain throughout the body. Besides adjustments, a chiropractor may also use massage therapy to reduce muscle tension, and other treatments could be brought to bear.
Want to utilize chiropractic adjustments in Rochester or Washington, MI? Get in touch with Purdy Chiropractic.
Conditions That Can Be Treated with Chiropractic Adjustments
Spinal manipulation can be used in many different situations when the spine has become misaligned. What type of events could knock the spine out of proper order? Ultimately, the list is nearly endless. However, there are some especially common events.
For example, if you've been in an auto accident, the forces exerted on your body may have strained muscles and could have knocked the spine out of its proper alignment. A collision while playing sports could result in much the same. Ditto for a slip and fall or similar accident. Using improper lifting techniques while moving furniture around the home or boxes at work could also result in a misaligned spine.
Interested in chiropractic adjustments in Rochester or Washington, MI? Get in touch with Purdy Chiropractic by dialing (248) 650-6100 (Rochester) or (586) 752-7205 (Washington).